Danny & Gerry
What's hot @ omc
This page contains up-to-date information about the current activities of our-music.com OG. We will be updating this page frequently so stop by from time to time.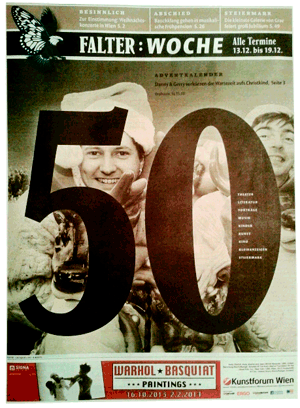 "Danny & Gerry verkürzen die Wartezeit aufs Christkind."
Falter Issue 50, December 2013.
Tuesday, January 11th, 2022
Danny & Gerry had to end business
We are very sorry to say that due to the pandemic measurements Danny & Gerry are no longer able to perform their shows in schools, hence we had to end our business after more than 25 years. Please note that our online shop is closed and you cannot book concerts any longer. Our site is still online for historical purposes.