Download and enjoy 2 full length tracks from Danny & Gerry's CD "OUR DANCE PARTY".
Copyright and disclaimer
© Copyright 2012. All rights reserved.
These songs are copyright of Danny & Gerry (our-music.com OG).
You may download these songs for personal use only.
Any commercial use is strictly prohibited by copyright law.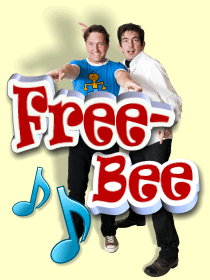 Do not forget to take a look at the other CDs from Danny & Gerry:
The CDs from Danny & Gerry:
More Of Our Songs
More Of Our Songs 20/20
Our Day Out
Our First Songs
Our World Tour
Our Dance Party
Let's WOKI - Fun In The 4 Seasons
Our Christmas Songs
Our Halloween