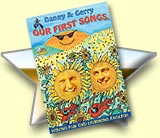 Info on audio clips
Our First Songs
12. My Friends In The Band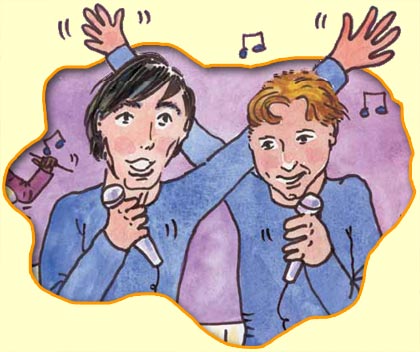 Recorded live at the DanGer-stadium in DanGer-land: Danny & Gerry along with some friends. Come along and clap your hands!
Hello, Hello, how do you do?
I brought some friends along
to sing a song for you.

We meet each Sunday if the weather's fine
We play all afternoon
in the warm sunshine.

John starts to play guitar.
He plays it all alone.
Here comes Monika
to play trombone.

....
FastOrder
So you want your copy of "Our First Songs"? Use this fast-order-form to get your copy now.
"Our First Songs" costs € 20.00 only.