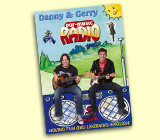 Info on audio clips
Our Music Radio info pages
5. Weatherman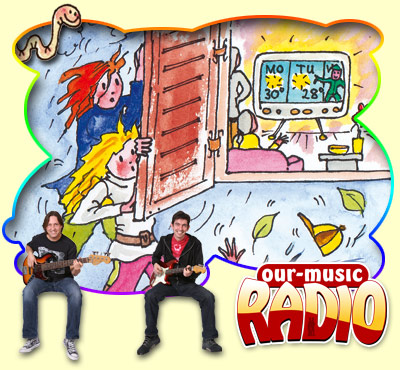 The best weather report is looking out the window yourself!
The weatherman said it would be fine today.
The weatherman said we could go out and play.
The weatherman said no sign of wind.
The weatherman got it wrong again.

Can you feel the wind blow, the wind blow…?
It's blowing, blowing me around.
Try and close the window, the window…
…
FastOrder
So you want your copy of "Our Music Radio"? Use this fast-order-form to get your copy now.
"Our Music Radio" costs € 20.00 only.