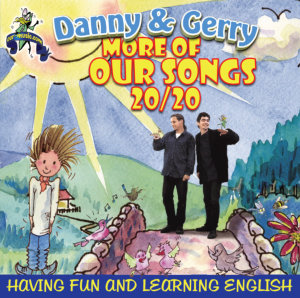 The newest Danny & Gerry CD is here. All the songs from the 1997 production "More Of Our Songs" were new recorded and arranged. Having fun and learning English for young and old pupils.
More info
More Of Our Songs 20/20 info pages - more information on the newest CD from Danny & Gerry. There is a short description and some illustrations along with audio samples of all the 14 songs available.


Get it now!
Order the new CD Our Music Radio through our online shop. Our Dance Party costs 13 Euro but until end of March 2020 you can get it for 10,00 € only. Hurry up to save!


Live concerts
See a concert with Danny & Gerry live
There are a number of concerts by Danny & Gerry - have a look at our concert table.