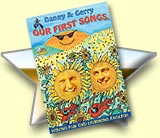 Info on audio clips
Our First Songs
5. Seasons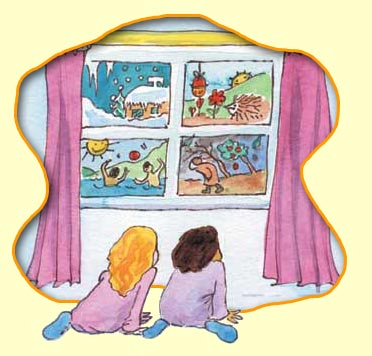 Danny & Gerry tell you about the 4 seasons in this song.
In Winter it is cold. In Spring the flowers grow.
In Summer it is sunny. In Autumn the wind blows.

In Winter snow comes down. In Spring the animals awake.
In Summer we go swimming in the big blue lake.

....
FastOrder
So you want your copy of "Our First Songs"? Use this fast-order-form to get your copy now.
"Our First Songs" costs € 20.00 only.